A Permanent Vacation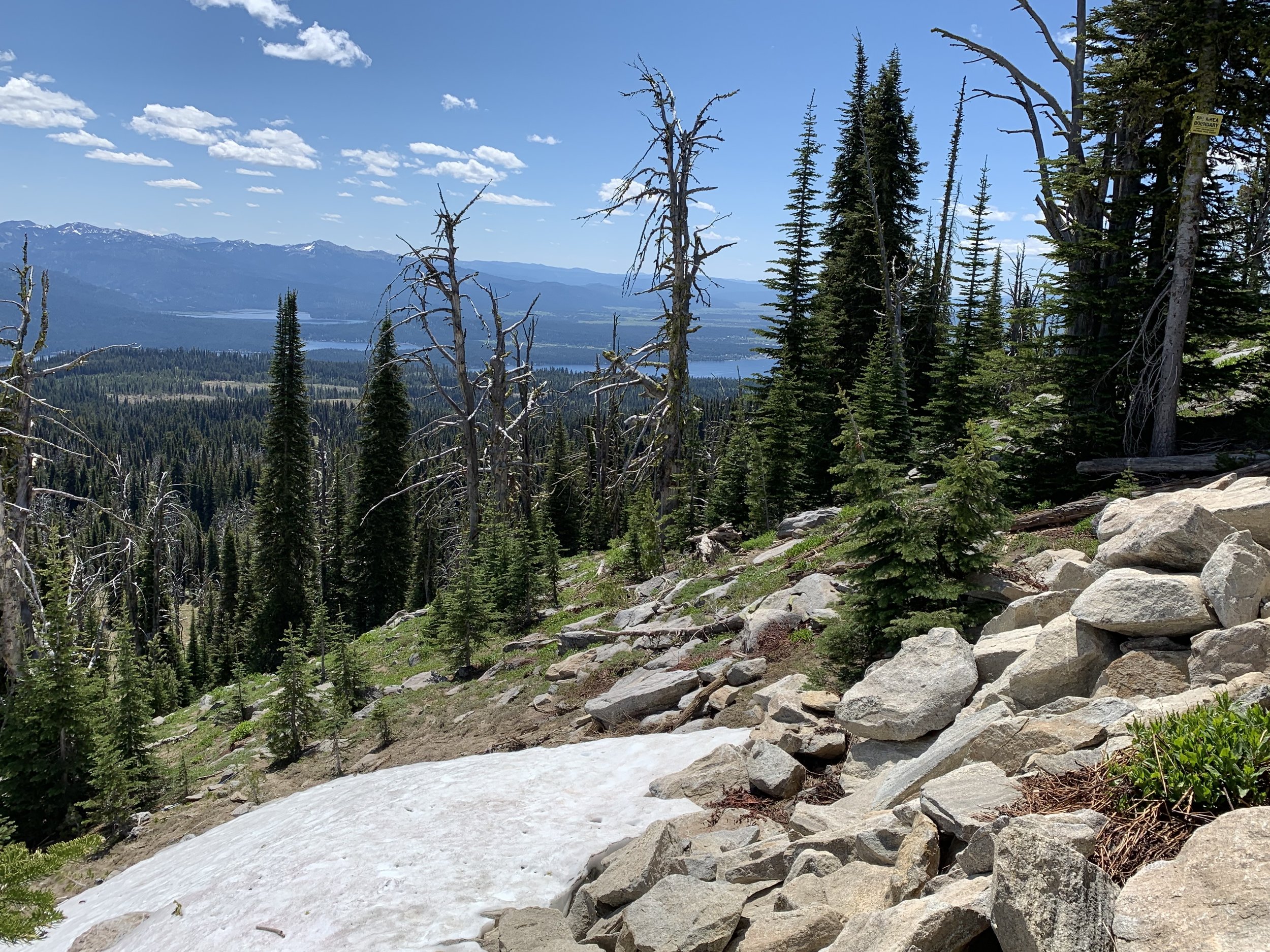 Local Jared Montague shares his family's life since he moved to town 12 years ago. Photo courtesy of Greg Spencer
By Kailan Manandic
McCall is a rare town. On any given day, locals and tourists are minutes away from trailheads, lakes, mountain slopes or simply the peaceful silence of nature, broken only by rustling leaves and wildlife.
"Accessibility is a key part of McCall," says local Jared Montague.
There always seems to be something new around the bend in a trail or on the backcountry slopes.
This is especially true for Montague, who basically began his life as a McCall camper, first visiting the town as six-week-old newborn in 1969.
"My dad was born in 1929 and, when he was a teen, would come up to McCall for summertime camping. The year before I was born, in 1968, he and his siblings started an annual reunion camping trip," Montague says. "Even after coming here all these years and living here all these years, there's still this feeling of discovery around every corner of the trails I hike."
A McCall Staycation
Montague has lived in McCall for about 12 years and often goes on outdoor adventures with his wife and children.
Right now, they're packing up for a big camping trip just outside of town on 40 acres of forest in Central Idaho.
"There are a lot of people who used to vacation here who now live here," Montague says. "As a local, I now don't have to drive three hours to get home when the weekend is over. I work as much as anybody else, but there's really no leaving the vacation. I'm literally steps away from doing all the things I love."
After working at Brundage Mountain Ski Resort as the marketing director, Montague moved to a position in wealth management at Madison Poole to have more time to spend with his family.
Montague and his family moved from another mountain town, Crested Butte, Colo., and noticed a distinct difference in McCall. He describes the former as somewhat transient; he and his wife had a difficult time finding friends to invite over for dinner.
"People thought, 'I'll just be gone in a few weeks, so why try and make friends'?," Montague says. "I felt different about McCall. Within weeks, we had a community. That's just Idaho in general; it's a real strong community."
Perfect Days
Montague is an avid skier, mountain biker, and enjoys spending time on the lake with his family in the summer. He describes his perfect day as an early morning, getting eight to 12 miles in on his bike before joining his family for some fun on Payette Lake and eating dinner around their fire pit.
Montague lives out his perfect day more often than most, thanks to McCall.
"We were sitting around the house not too long ago and my youngest son, who is 11, said 'Dad, I want to have some fish for dinner'," Montague recalls with a laugh. "So we hopped in the car, went up a little hike to the lake, stayed there for about an hour, caught our limit, came back home, and had dinner. The whole adventure took about two-and-a-half hours."
While Central Idaho may contain a seemingly endless supply of outdoor activities and boundless adventure, many can find comfort in the quiet that McCall offers.
"I think a lot of attention is given to the skiing, the biking, the camping, the fishing, and the whitewater rafting. Everything like that here is world class," Montague says. "There are all these things to do, but there are some who would rather not do anything and just take their beach chair to the water to enjoy the mountains, fresh air, and a slight breeze. If you just want to come here, relax, and not have to worry about the pressure of life for a bit--McCall is a great spot."